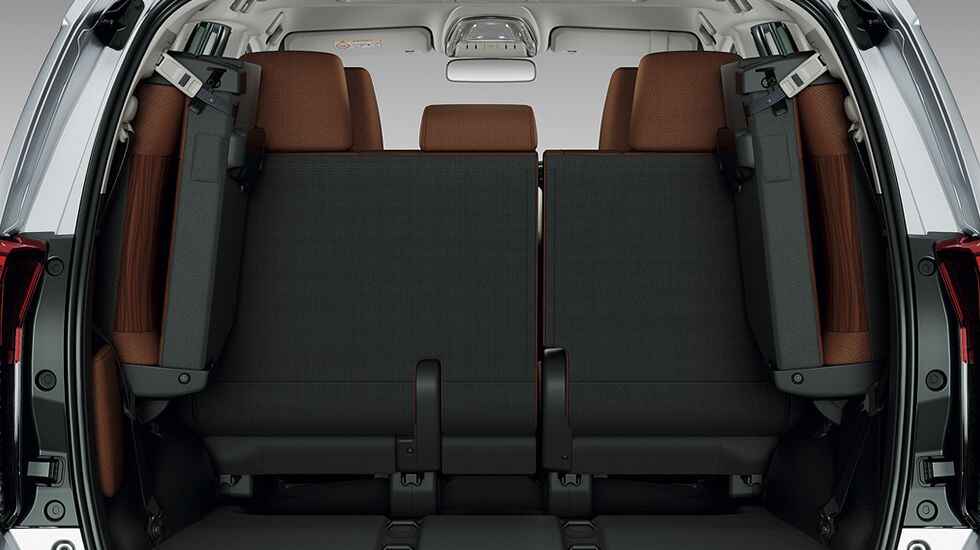 The Toyota Innova is the workhorse of the Indian travel industry, and for good reason. Its flexible second and third rows allow for either plentiful cargo room or seating for up to 8 people (7 passengers plus the driver). For this reason, the Toyota Innova is technically classified as a Multi-Purpose Vehicle (MPV), though most would call it an SUV.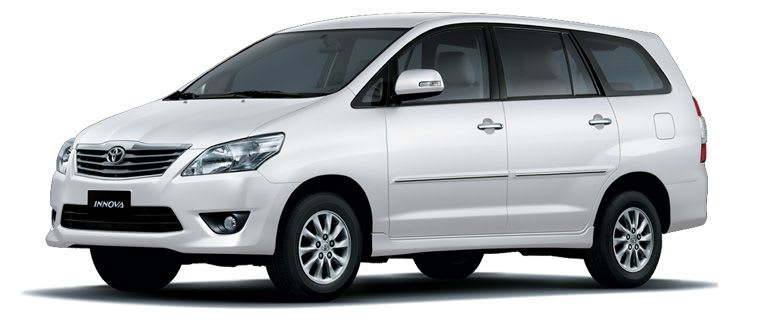 The Innova line was introduced in 2004 in Indonesia, where it is still primarily manufactured. Today it is widely assembled and sold throughout Southeast Asia, the Middle East, and India. It shares the same body-on-frame chassis as the higher powered Toyota Fortuner (also sold in India). Its closest relative in North America is the Toyota 4Runner, and in Europe, the Toyota Land Cruiser Prado.
Perhaps the most interesting aspect of Toyota Innova is the flexibility in its seat configuration. In some configurations the second row has two captain seats with separate armrests and a small aisle, whereas in others the two seats are connected with a 60-40 split, effectively forming a middle seat in between.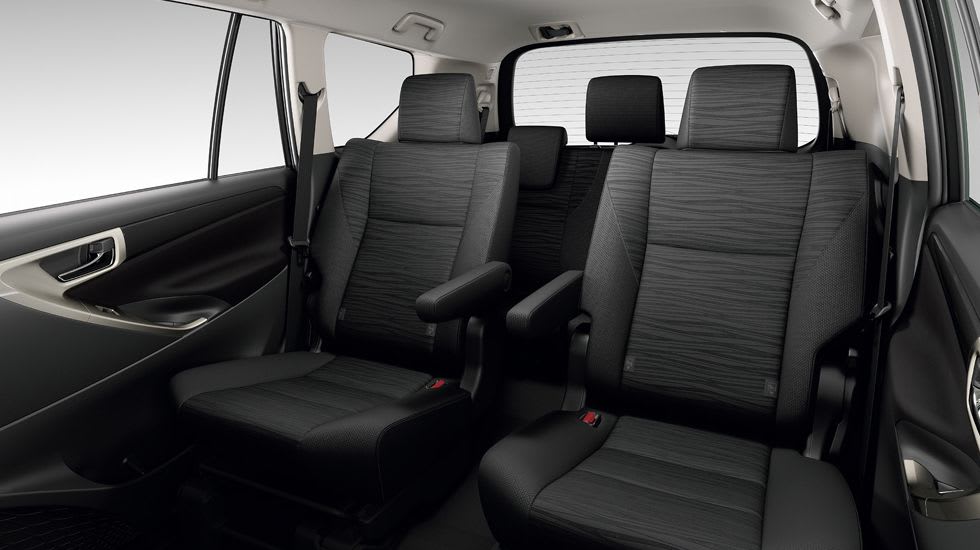 The third row of the Toyota Innova can technically fit 3 people though it is best reserved for children or compact adults. The seats fold up to the side when not in use and can be removed entirely to create more room for luggage.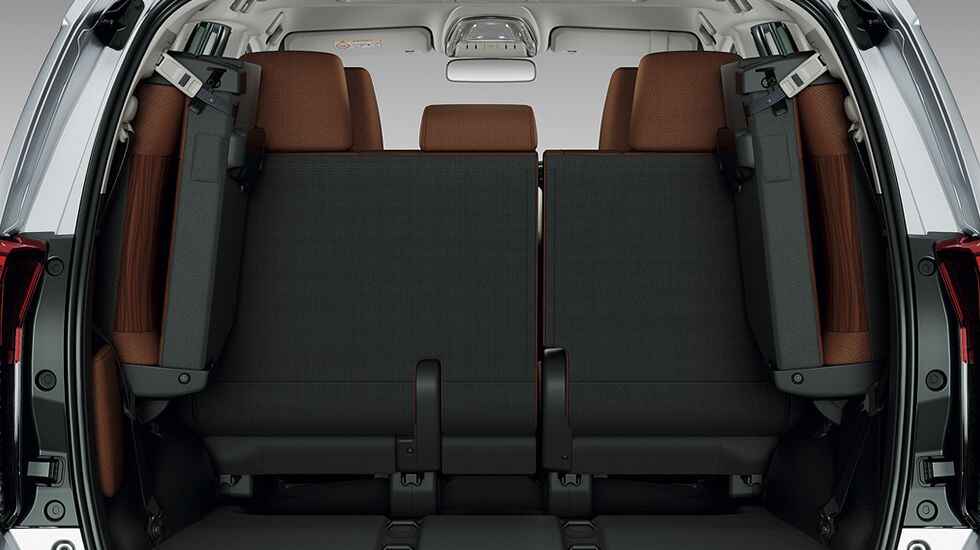 The Toyota Innova Crysta launched in 2016. Compared to the first generation Innova, the Crysta generation features:
a 2.8 liter engine, upgraded from the earlier 2.0 liter engine
standard rear air-conditioning outlets
standard dual airbags
wood-finished interior upgrades
For most passengers, the biggest noticeable difference of riding in an Innova Crysta versus the first-generation Toyota Innova is the luxury of being in a relatively new vehicle. There isn't a significant difference in size, design, or functionality. However, there is typically a 15-20% difference in price.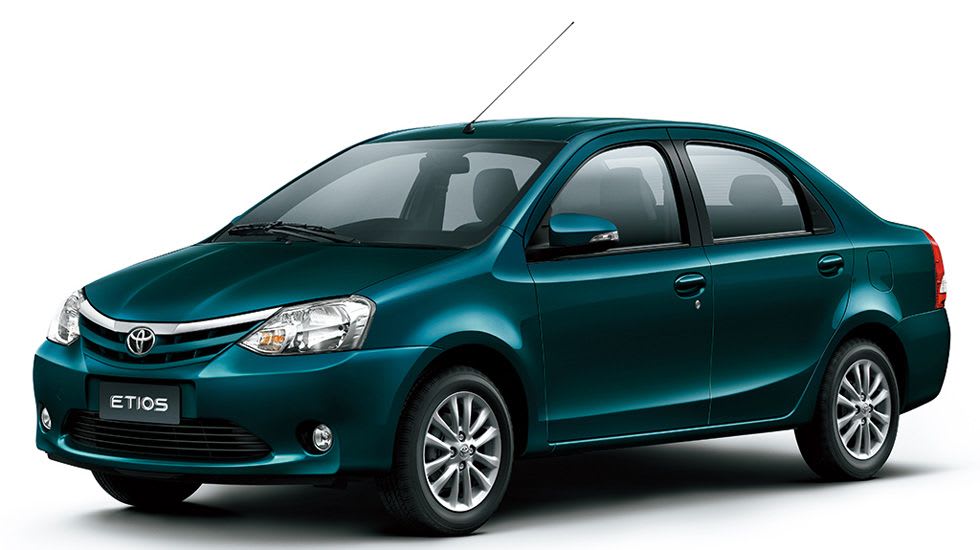 Although the Innova is the most popular tourist vehicle in India, it is not always the right choice for everyone. Typically car rental companies will offer a small sedan or hatchback as an alternative, which may be the right choice if:
you are traveling alone or with 1-2 other people
you have relatively little luggage
you don't plan to spend extended durations in the vehicle
you're looking to save 15-20% on your car rental
There is quite a bit of diversity in the makes and models used for this smaller type of vehicle. Some of the more popular ones are:
Toyota Etios sedan or hatchback
Tata Indigo sedan
Maruti Suzuki Swift Dzire sedan
Maruti Suzuki Ertiga hatchback
This class of vehicle is rarely found in Westerns markets outside of metro areas. Expect the vehicle to be somewhat like a Toyota Prius or Toyota Yaris, but slightly smaller.
All photos courtesy of Toyota's global website: www.toyota-global.com.
At Stayfari, we offer car and driver services throughout India. If you're interested in hiring an Innova, Crysta, or any other vehicle, click here to start planning your next trip with us.
If you're interested in learning more about what its like to hire a car and driver in India, click here.